Flying Pig Games Free Scenario Pack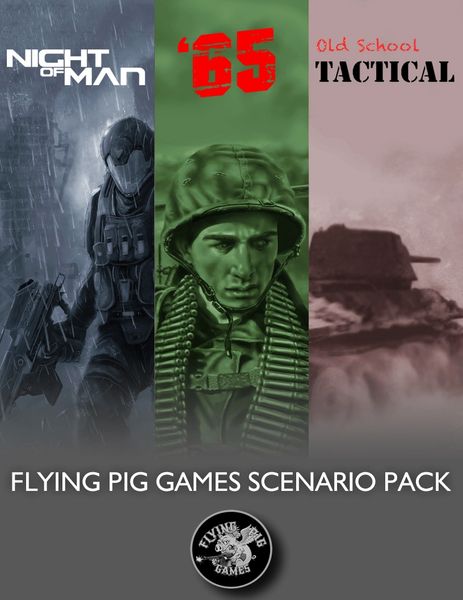 Flying Pig Games Free Scenario Pack
Our Free Scenario Pack
Download the scenario pack right here. 
This is our way to thank you for your support. In the following pages you'll find three scenarios (at least that is what we are starting out with). I designed a pair for Night of Man and '65 Squad-levelBattles in the Jungles of Vietnam, and Shayne designed one for Old SchoolTactical Vol II. We might add more later, and you'll be notified. That's the beauty of Wargame Vault.
If you find any problems, let us know. We'll correct the scenario and upload an updated document.
Anyway. We hope you enjoy the scenarios. You may also purchase downloadable PDF versions of each of these games at Wargame Vault. Just click right here. 
Have Fun.
Mark H. Walker