Old School Tactical Red Blitz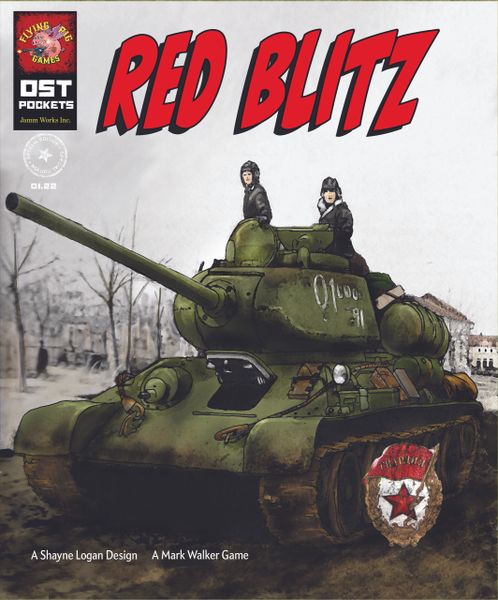 Old School Tactical Red Blitz
Now shipping.

In the vein of Old School Tactical Vol 2's Phantom Division we present Red Blitz. This boxed expansion will add more scenarios that occur during the vicious fighting of Operation Bagration in the summer of 1944.
Specifically, there are 6 challenging new scenarios, and an extended battle to be gamed on Vol I's Map 1. The extended battle is a multi-part legacy scenario, where the day's gains remain in your hands and reinforcements are fed into the battle. A running score is kept and the winning side is determined at the end of all the rounds.  
The "one-off" scenarios are fought on 4 new pocket maps, depicting summer and winter terrain. Additionally, Red Blitz presents new combatants, including the SU-76M, SU-85, OT-34, PT34, ISU-152, IS-2StuH-42 and the Nashorn.
Red Blitz Includes:
4 new 11" x 17" game maps (2 x summer and 2 x winter).
a playbook with 6 new scenarios and a separate, new campaign.
a sheet of gorgeous counters, including--but not limited to-- the new units cited above.
a box to keep everything safe and warm.
This is an expansion. You must own Old School Tactical Vol I 2nd Edition to play. This expansion will be available soon as part of the Old School Tactical Vol I 2nd Edition Kickstarter in January 2022.