Solitaire Expansion for '65 Squad Level Gaming in the Jungles of Vietnam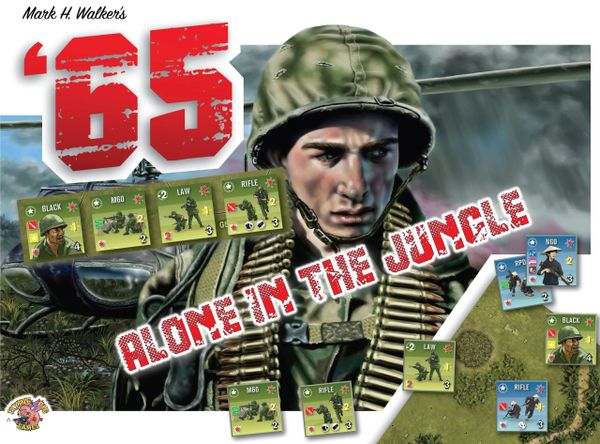 Solitaire Expansion for '65 Squad Level Gaming in the Jungles of Vietnam
If you prefer, you can download a Print and Play version at Wargame Vault. Click here. 
Solitaire expansion for '65. Based on the solitaire version of Night of Man, buyers will get their own solitaire version of '65 replete with counters, cards, and scenarios. 

As the American player, you play just as you would a two-player game, the Communists are controlled by the special solitaire deck. Shadowy enemies, tactical combat, story-telling, twists of fate, it's all here in an intense experience that will satisfy the most avid '65 player. Now shipping!
'65 Base Game required to play.

Includes 24-page rules and scenario booklet.
One sheet of counters representing terrain, units, and mechanisms of the solitaire game.
Deck of 27 solitaire cards