Armageddon War: Burning Lands Expansion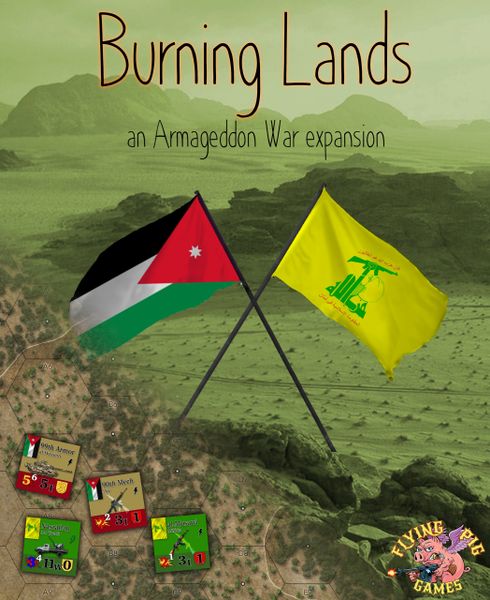 Armageddon War: Burning Lands Expansion
Burning Lands is a complete expansion for Armageddon War. It features a full-sized (22" x 33") mounted map board that loosely replicates the north-western corner of Jordan (just south of the Golan heights), a full sheet of counters that features the Hezbollah and Jordanian military, and a full color rules and scenario book with six scenarios. This map is MUCH different from the two maps that ship with the base game, providing a constricted, hilly, heavily wooded terrain to fight in. Perfect for ambushes. Perfect for leveling the technological playing field. The EXPANSION includes.

22" x 33" Mounted full-color map. We mean it's BIG. I wouldn't even buy this if you live in a small apartment.

Full sheet of thick, large counters representing the armed forces of Jordan and the Hezbollah (as they exist in 2028).

Full-color scenario and rules booklet with six scenarios.

The Burning Lands box to put everything in. 
Burning Lands

is an expansion. You, or someone you know, must own

Armageddon War

to play Burning Lands.